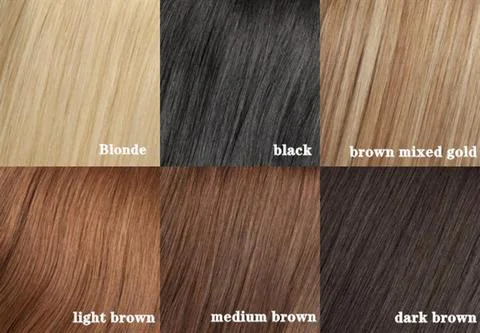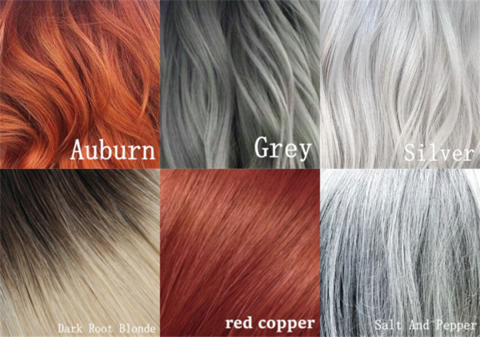 You can wash, curl or dye your hair just like washing your own hair. Shedding and no tangles. After packaging and delivery, the product may flatten. If so, please blow gently with a hair dryer, and then comb with your fingers to restore the fluffy appearance.
Silk covering top hair: Compared with other similar products, silk covering short hair has the most natural appearance. Even through careful observation, it cannot be distinguished from the real scalp.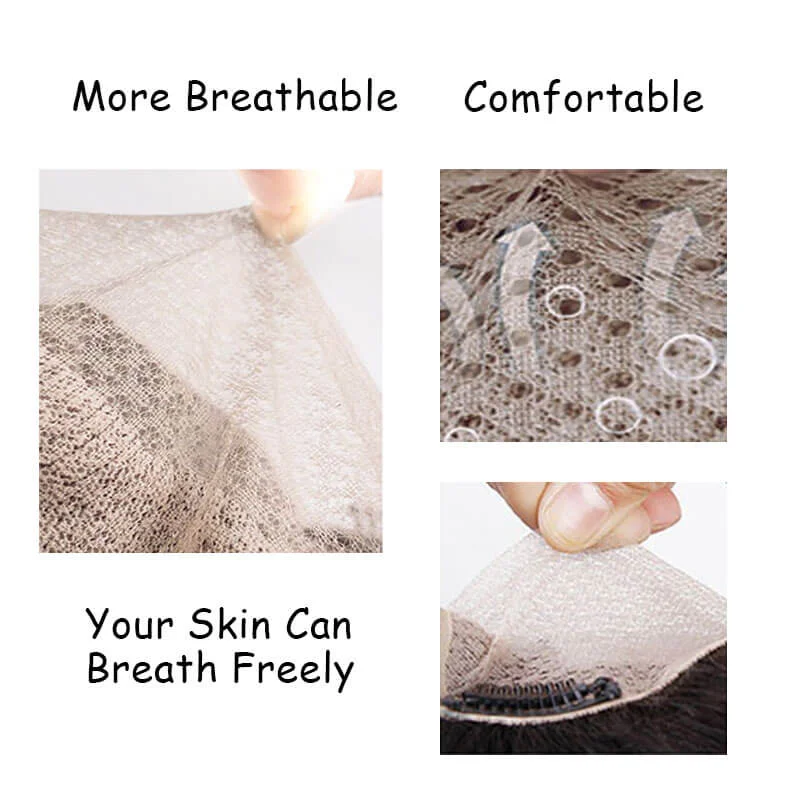 ABOUT THE PRODUCT
※ It can be permed and dyed.
※ It can be resized and applied to various head types.
※ Item Type: Straight hair
※ Hair Texture: Silky
※ Last Time: one more year
※ Natural Headline With Baby Hair: Our product has been bleached knots well and natural enough with pre-plucked and headline. You can not even see the scalp after installing it. Create a new baby-hair just as u like.
Switching up your look has never been easier! Our Deep Water Wave Wig is well-equipped with head-turning curls that can be worn sleek or big & fluffed out. In just a few minutes, you can have a fierce new look with minimal effort. No need for a hair appointment - just put your wig on, style, and slay!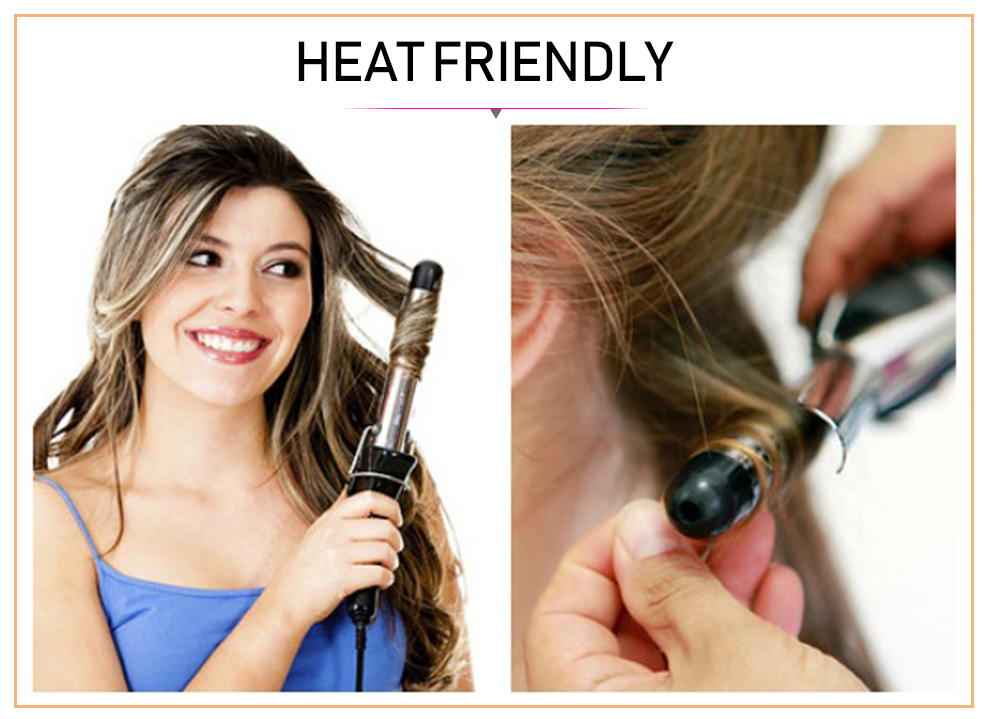 FAQ
Q1. What type of hair care products should I use?
A: Treat this hair just as if it was your own hair. Use a good quality shampoo and hair conditioner to care for the hair. It's important to keep the hair soft and shiny.

Q2. Will people find them?
A: The hair topper has the most natural appearance. lt can barely be told from the real scalp even through close observation. No one can find your secret.
Q3: Can they be straightened, curled, dyed?
A: All natural hair can be curled and straightened. But don't do it too frequently, or the heat will make the hair easily get dry and tangled, with our hair.

Q4: Can I dye/color the hair?
A. Yes. The hair can be colored. As a general rule, it is easier to darken the hair than to lighten the hair. We recommend dyeing darker since it is difficult for the original color to fade.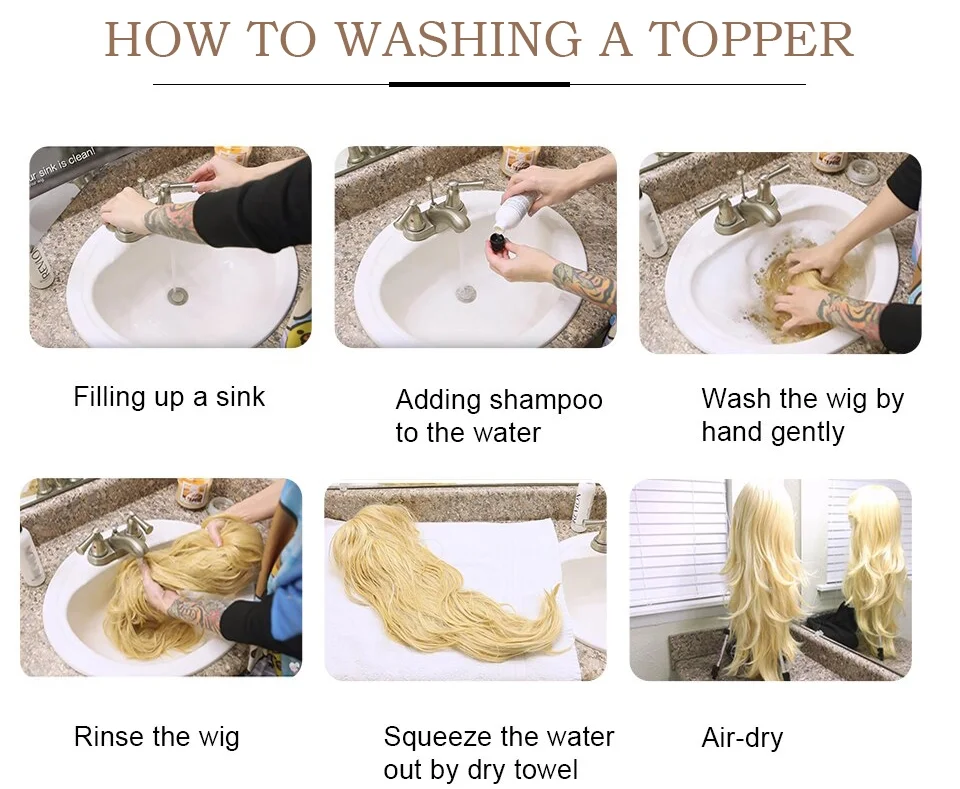 SHIPPING & RETURN &SERVICE
Shipping:
※ Orders will be shipping with 24hours, we have two shipping methods.
※ If you need other types of shipping methods, please contact us for more details.
Return:
※ Unused hair can be returned or exchanged within 15 days.
※ If you're not satisfied or have any questions about the hair you received. lease contact us first so we can work with you asap.
Service:
※ If you have any change of orders, please contact us for any difference before we ship it out. Length, texture, color, or part design can be changed if needed.
※ If you want other types of hair instead of Brazilian hair, please contact us in advance. Brazilian hair, Peruvian hair, Indian hair. Malaysian hair is all available.
※ If you want to do drop shipping, wholesale, or customized packaging, please contact us and enjoy our one-stop service